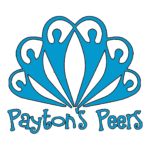 Payton's Peers is a free 12-lesson program that provides support for students coping with bullying and its effects.
Groups are open to all students of any age; anyone from the elementary, secondary, high school, and collegiate levels are able to share thoughts and emotions in a cross-age forum that focuses on student-led strength and sustenance.
Watch this 3-minute video to learn about Payton's Peers and some of the positive experiences that students have gotten through this program, and see our overview document.